Buy Phone on Credit and Other Devices
Device Loan - Buy Phone & other devices on Credit & Pay Later
With an ALAT device loan, you can get a quick mobile loan to buy phone on credit and pay for it later. 
Are you thinking of getting that latest phone, Airpods, headphones, speakers, watches, or do you have to change your laptop?
You can pick what device you want from the app and either pick it up from a vendor or have it delivered to you. You also don't have to worry about paying anything extra if you want to liquidate the loan before the end of the payment cycle. You can liquidate your device loan before the end of the loan cycle at any given time. This can be easily done without any added fees or constraints at the push of a button.
This buy now pay later service provided by ALAT gives you the opportunity to pay installmentally or spread the payments over a period of time. You can also use it to purchase other Electronic gadget or device.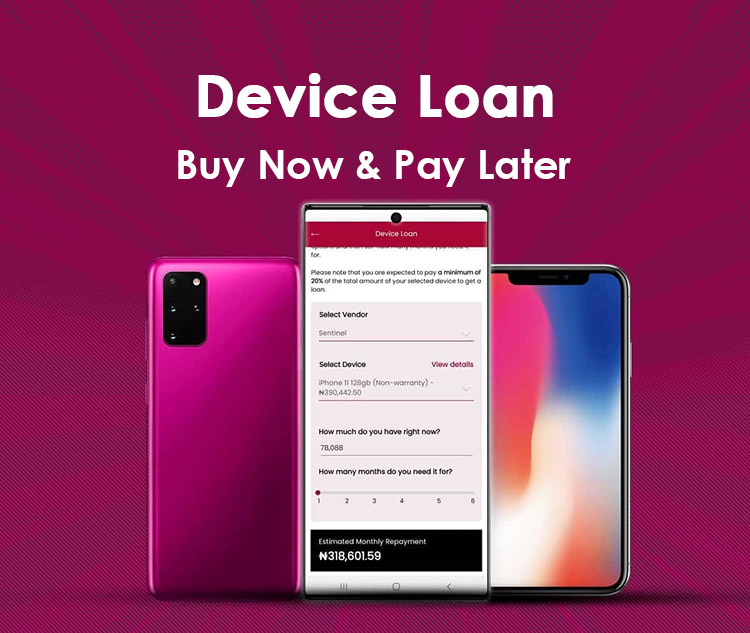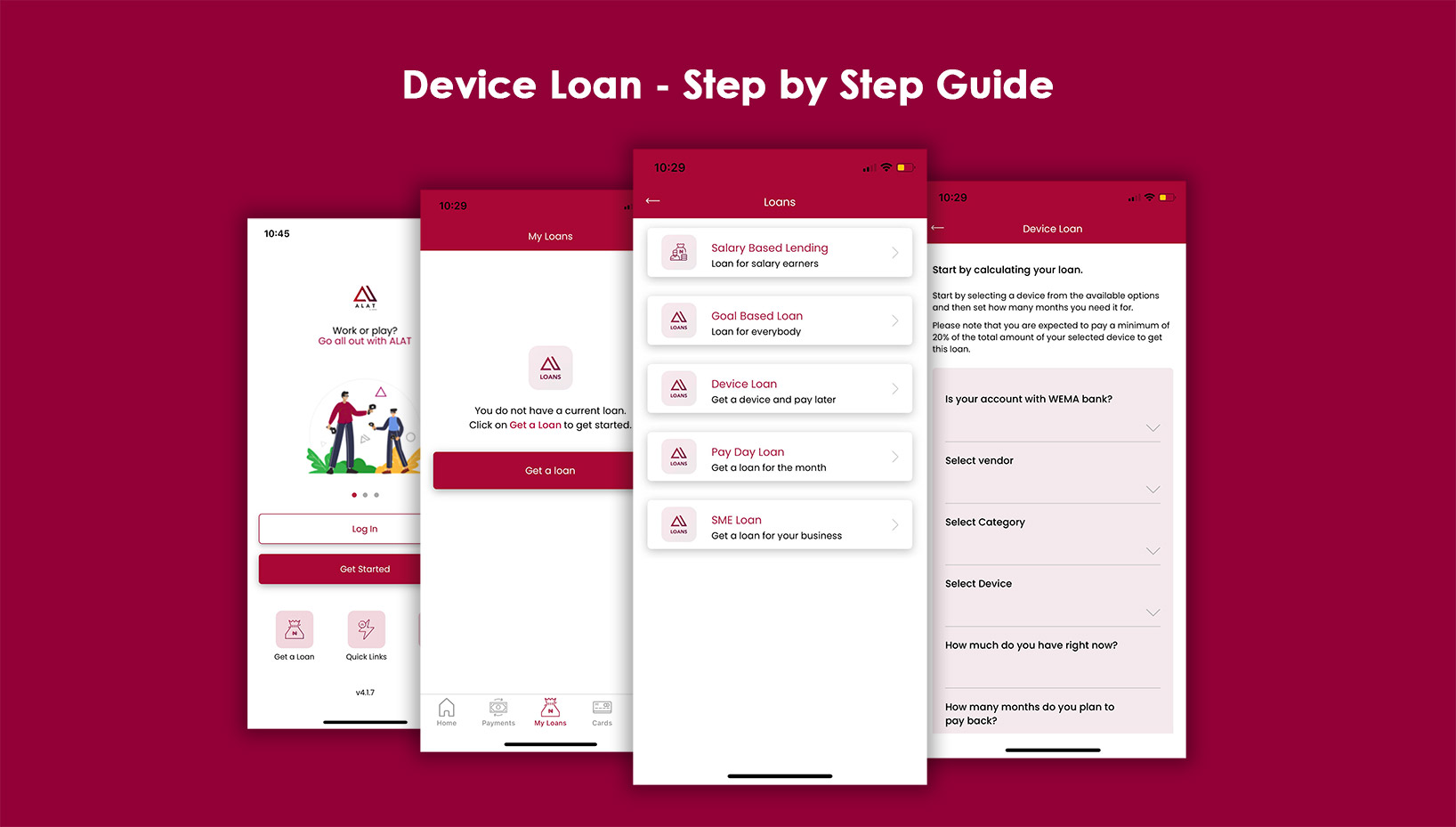 How to buy phone on credit – buy now and pay later
Login to ALAT or sign up if you have not
From the icons on the menu, click on loans
Choose "Device Loan" from the loan options
Select your preferred vendor to provide your debit card details to be debited
Select your preferred device
Indicate how much money you have right now (not less than 20% of the device amount)
Choose how many months you need to pay the balance.
Choose an account on which the loan will be a charge
Your loan request will be approved if you qualify for the loan
Other Amazing benefits of having an Account on ALAT