Opening An Account in 5 Minutes
We enable create an account from your mobile phone whenever and wherever.​
At ALAT, we started by putting you first and are constantly thinking about you!
We create ALAT accounts tailored to your individual as well as business needs as a valued customer and are constantly developing new products and services to help make banking and life easier for you.
Start by installing ALAT on your phone or tablet from Google Play or the iOS App Store.
Once you have done that, you will require your phone number, your BVN, and your date of birth to complete the process.
Are you ready to get started?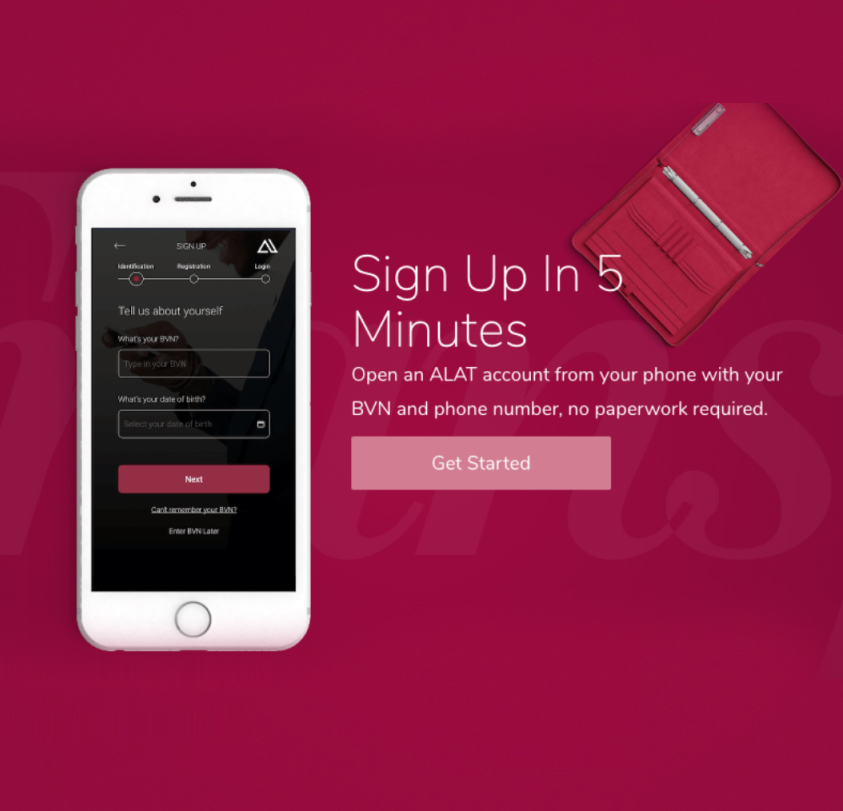 Accounts Available on ALAT
Save for a new target whenever you want and earn huge interest rate.
Save towards a project at a frequency of choice, with withdrawal option.
Save in dollars whenever you want and not allow your money loose it's value.
Get a tailored account for you
Our strategy is built on being the first truly digital bank of choice for individuals and businesses all over Nigeria and across the African continent. 
Other amazing benefits of having an account on ALAT​