Access Quick Salary Loans in Nigeria
What is ALAT Salary Based Loan?
Are you a salary earner and you have at a point needed to take out loans to sort out some financial issues, bills, etc and no friend or relative to run to? Our low interest loans has made it easier for salary earners to pay up all their bills and access quick loans up to N200,000 with a fast approval process.
Some workers spend their salaries on so many things before it gets to them. This is Nigeria, and there is always one bill or another to pay.
The greatest thing about the low-interest loan is the "timeframe" to pay back the loan. Every salary earner who takes the loan has a period of 3 to 24 months to pay back the loan with a low interest rate of 2% per month. 
It is important to note that, if on the allocated payback date, and you haven't paid back, a repayment notification will be sent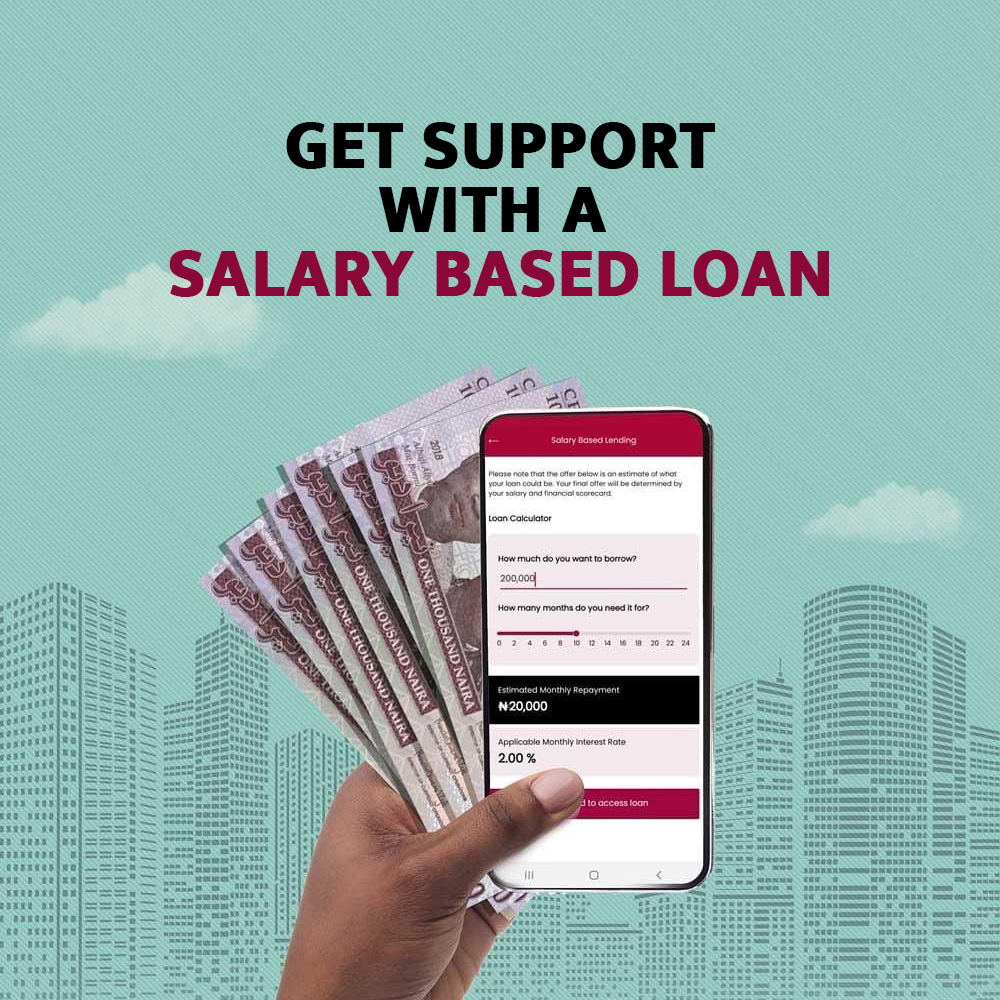 to you after which you will be automatically debited. You may also wish to pay back your loans before the set payback date, Paying back your loans early makes you eligible for another loan. 
Get a low interest salary based loan
Calculate your loan repayment plus interest
Our salary based loan calculator will help you determine the total payments on a loan at 2% monthly loan interest rate. Simply drag the button to the loan amount you want and specify the loan term or loan duration and the total amount to be paid back will be displayed below. This loan calculator is used fixed loan.
How to get a salary based loan
Log in to the app/ sign up
Go to Loans
Click "take a loan"
Select salary based loan
If eligible, the eligible amount will be displayed (eligible amount is u to 80% of the customer's total individual goal savings)
Enter loan amount, select account to credit and enter transaction PIN
Accept terms and conditions
Account will be credited immediately
Other Amazing benefits of having an Accounts on ALAT