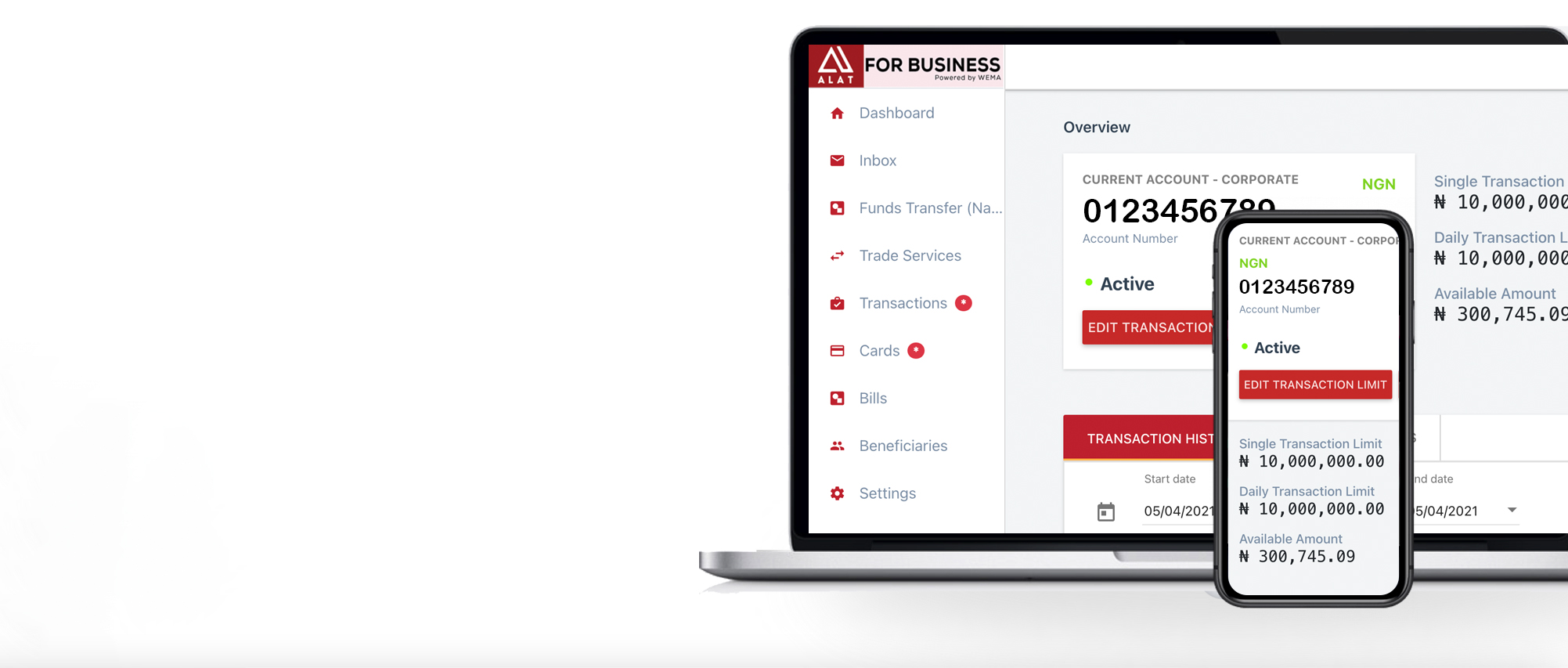 Newalay
Manage Your Business
Finances In One Place
Stay on top of your business finances with an account that gives you total
control from anywhere in the world. Join the over 500,000+ business banking on Alat for Business
people with ALAT digital bank
people with ALAT digital bank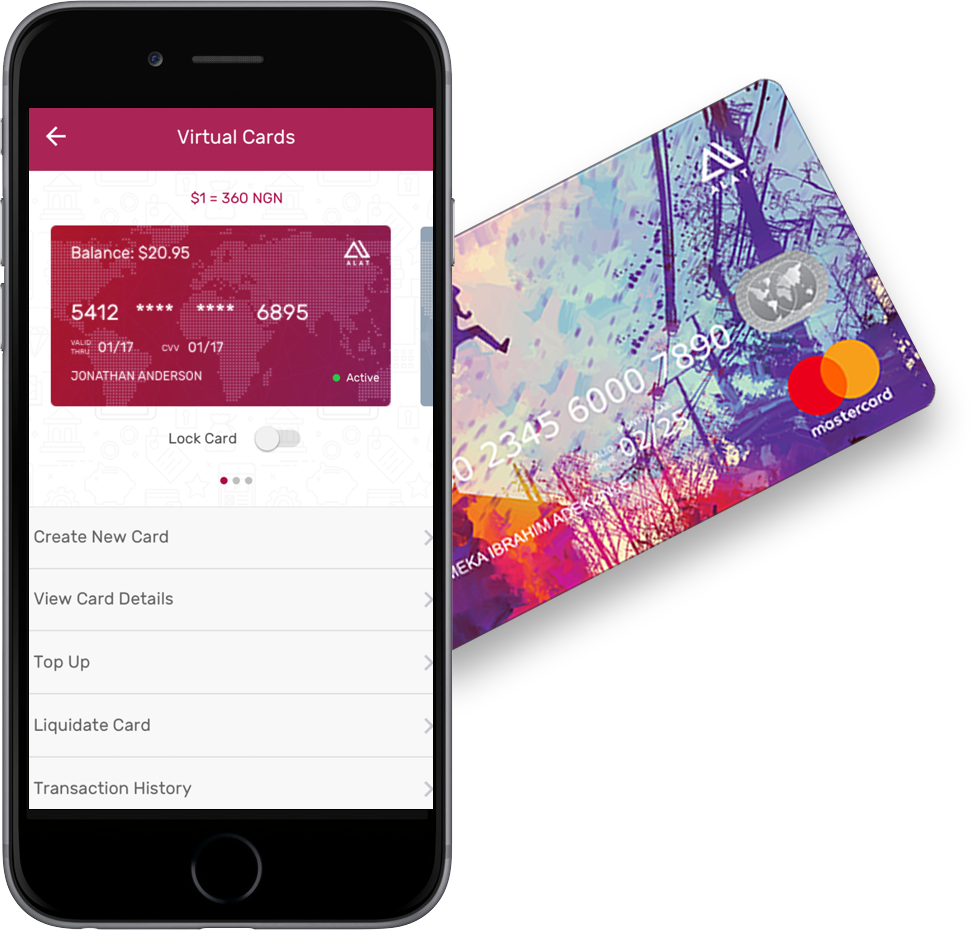 Request and get a corporate debit card with zero monthly fees directly from the ALAT for business app.
Create a corporate account in minutes right from the ALAT for Business App on your mobile phone or by visiting the desktop website.
Carry out bulk transactions of up to N2 Billion from anywhere in the world.
Offering limitless opportunities for your business growth
Here's why you should get onboard ALAT for Business;
ALAT for Business is our dedicated online corporate banking solution designed to make running your business simple, and convenient.  On ALAT for Business, you can self-integrate and get started either via the web app or by downloading the mobile app. Enjoy the future of Corporate Banking without visiting a bank.
ALAT for Business is your one-stop-shop for all things business payments and transactions. CEOs and financial managers can now access a solution that offers a wide range of services that makes business transactions convenient.
No ridiculus fees, no excuses, no drama. Download ALAT now take control of your money