Get Unsecured Personal Loans
Unlock a world of possibilities, fulfil both your future and present plans today with our quick & instant unsecured Personal Loan
As with everything else on ALAT, you can now apply for an Instant loan without paperwork, no visitation to any physical location, and response time between acceptance of offer and loan disbursement is in minutes. 
Wether you want to pay for school fees or need salary advance or purchase devices like mobile phone, laptop, digital gadget etc, you can now do so whenever and wherever.
Enjoy high loan amount up to ₦2,000,000 (Two million naira)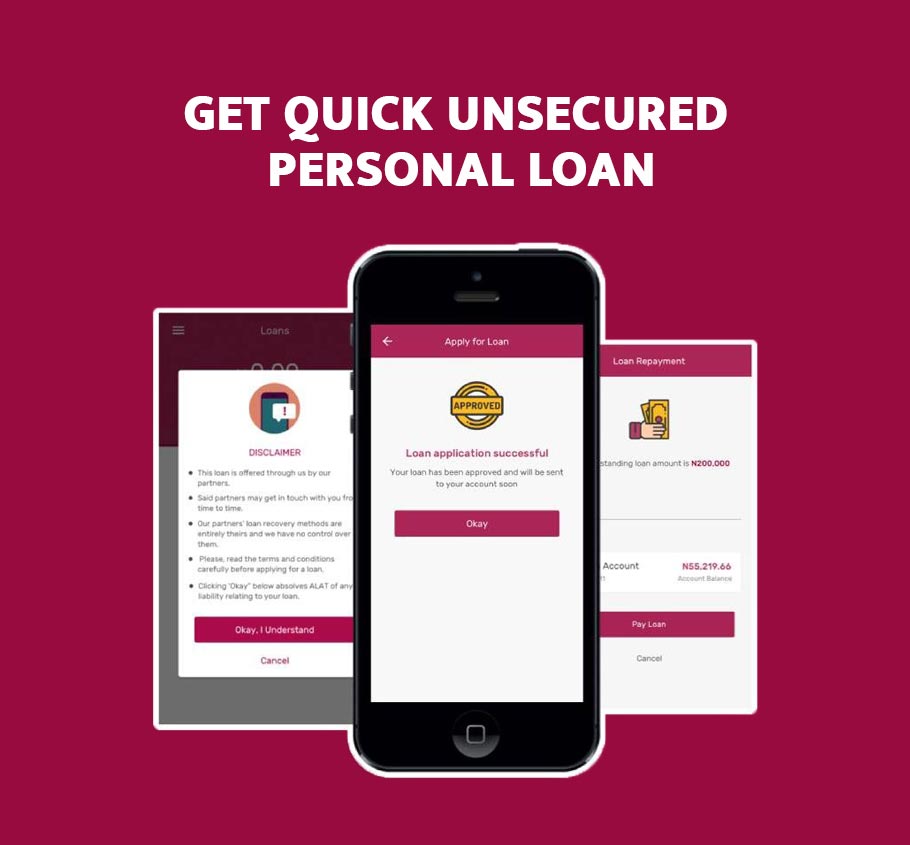 Our Featured Personal Loans
Login to ALAT or sign-up if you have not

From the menu items, click on ''Loans''

Read through and understands ALAT disclaimer

Upon successful credit evaluation and checks, a loan offer is presented with duration and applicable interest based on the user's current risk score

Read through and accept the Terms & Conditions which will contain consent to having your account debited for repayment at loan due date and 

provide your debit card details to be debited

Your account will be immediately credited.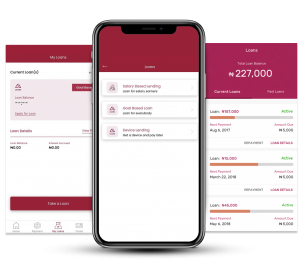 Log in to the app/ sign up
Go to Loans
Click "Take a loan"
Select device loan
Select your preferred vendor
Select your preferred device
Indicate how much money you have right now (not less than 20% of the device amount
Choose how many months you need to pay the balance
Choose an account to be assessed for the loan
View loan offer (amount, due date, amount to be repaid)
Accept loan offer and terms and conditions
Select a delivery option and fill in delivery details
Setup collection on the account assessed for the loan- If it is on other bank account, a remita mandate will be setup on the account
Make initial payment and delivery fee (if applicable)
Request will be sent to vendor and you will be contacted in 24 hours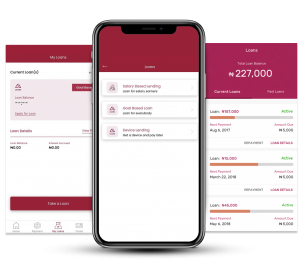 On the due date, your account will be automatically debited and the loan will be settled
If you wish to pay back before the due date on any of the loan type
Log in to the app and click on loans
Click on payoff loan on the loan card
Select account to debit and enter PIN
For more information, please follow this link to our Frequently Asked Questions.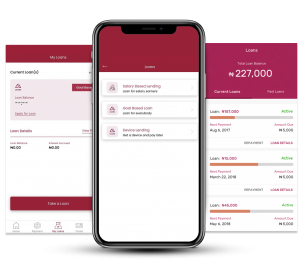 Other Amazing benefits of having an Accounts on ALAT