Smart Investment Goals for Financial Success
Achieving Your Investment Goals: A Step-by-Step Guide
Investment savings goals on ALAT allow you to set financial targets and invest towards them at your own pace. With this feature, you can easily save towards specific investment goals such as buying a new home, starting a business, or funding your child's education.
You can create as many goals as you need. ALAT provides various investment options to choose from, while you set your target, choose your saving frequency, monitor your progress towards your goals in real-time and watch the magic happen.
Start investing today and make your financial dreams a reality.
Visit our FAQ section for more information.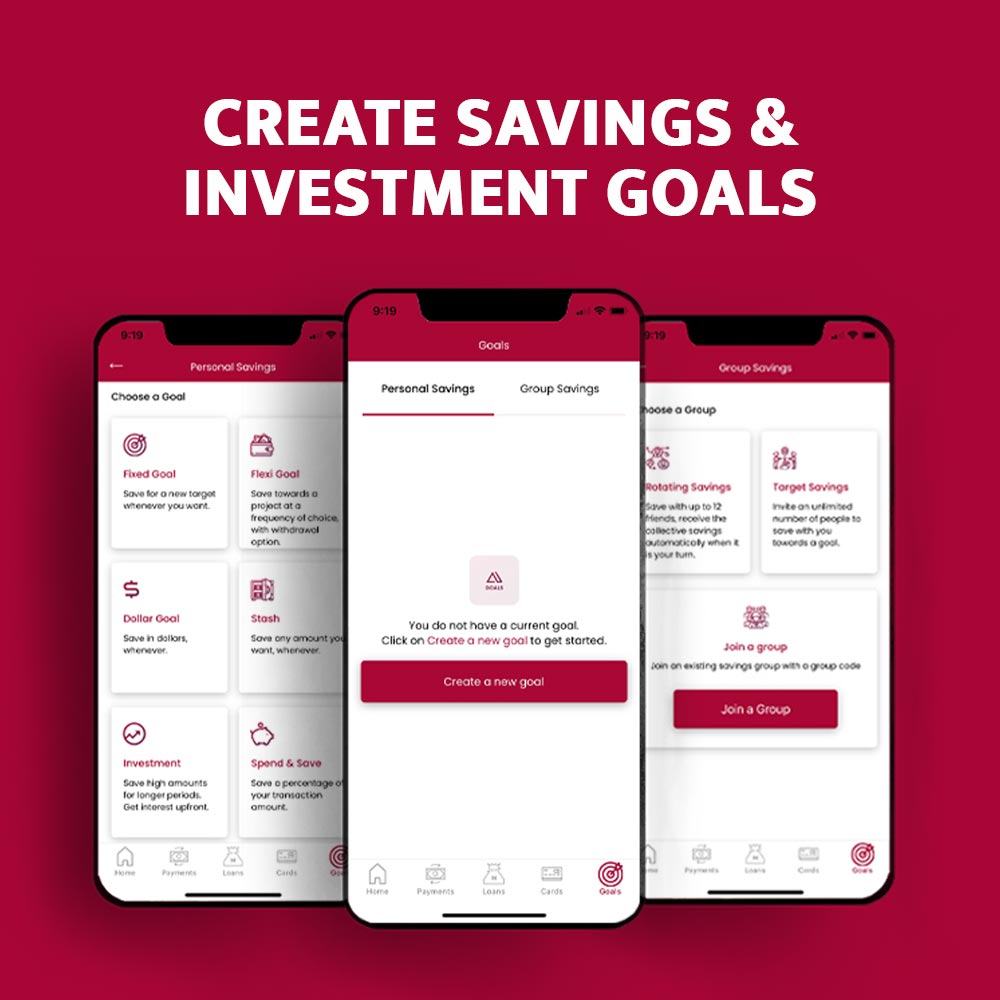 Features of Investment Goals
Investment Goals on ALAT is a feature that helps you plan, track, and achieve their investment targets.
Easily create your own investment goals, set target amounts, and choose the investment plan that works best for them.
ALAT makes it easy to save towards investment goals by automatically deducting a set amount from the user's account at regular intervals
Easily track the progress of your investment goals in real-time and up-to-date view of how much has been saved and how much is left to reach your target.
Conveniently and easily withdraw your savings goal towards your investment goals at the maturity date without penalty.
Explore other similar savings goals
Investment Goals on ALAT is a feature that helps you plan, track, and achieve their investment targets.
Fixed Goal on ALAT is a savings feature that allows you to set a specific investment target and lock away funds towards achieving it, with competitive interest rates.
Flexi Goal on ALAT allows you to set investment targets with no fixed completion date, giving you the flexibility to contribute towards your goals at your own pace
Dollar Goal feature on ALAT allows you to save and invest in US dollars, providing a unique investment opportunity with potential returns in foreign currency.
Spend & Save is a unique feature that allows users to earn interest on their account balance while enjoying discounts on select purchases.
Lock up Goal feature on ALAT allows you to save towards a specific goal by locking up your funds for a set period of time.
With our user-friendly app, you can easily pay your bills from the comfort of your own home, & never miss a due date again.
How do I Create a Savings Goal?
Click Goals
Then click Create a New Goal.
Name your goal.
Pick the goal type (Fixed goal, Flexi goal, Dollar Goal, Stash, Investment, Spend & save or Lock up).
Set the amount of money you want to save.
Set the target date for achieving the goal.
Set the date to begin saving.
Pick your saving frequency (daily, weekly or monthly).
Pick the account money will be saved from.
Click Create Goal.