How to sign up with the first fully digital bank in Africa?
Signing up on ALAT digital bank is as simple as ABC and here's how to get started;
Start by installing ALAT on your phone or tablet from Google Play or the iOS App Store or even from the website

.

Once you have done that, we'll then ask you few questions just to know a little more about you. Such as your

Phone number
BVN – Bank Verification Number
Date of birth

Immediately after that, then you have successfully registered with the bank of the future and guess what comes with this new account you've just opened?

An account number
Access to Loans
You can add a domiciliary account and so much more.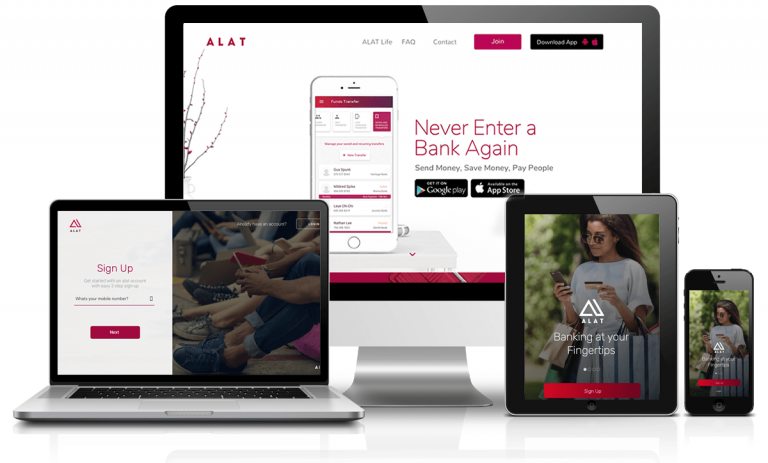 To complete your sign up, type in your email address set a new password (a good password is a combination of letters, numbers, and symbols), pick a security question, and provide an answer you'll remember easily.
That's it! Congratulations, you can now use your ALAT account. Let's show you how to save money, buy airtime, and do much more.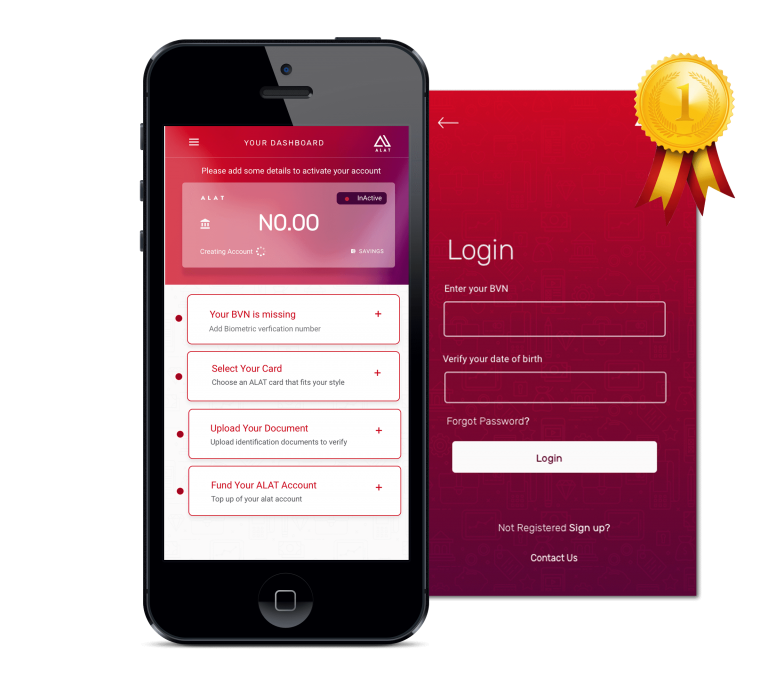 Are You Ready To Join The ALAT Trybe?
If you are, then welcome to the soft side of life!
Where you'll never visit the banking hall every again and can bank wherever or whenever from the comfort zones.
In case you wonder, why we needed your BVN to open an account for you?
Here's why.
We need your BVN to protect your account and to save time by automatically fetching the personal information you provided when you registered for a BVN.
You should have received a six-digit code by text on the phone number connected to your BVN. Type in the code and click 'Next' to continue.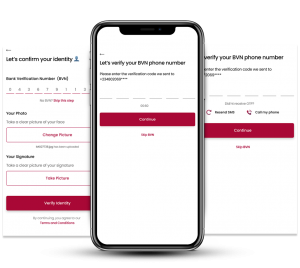 Other Amazing benefits of having an Account on ALAT