We totally agree that managing your money can be tedious. So, we took out time to list out money management and budgeting apps to help you stay in check.
Budgeting your money is very important. We live in an era where subscription services are common. You have the usual array of rent and utilities to pay. Plus, money these days is a little tighter than it used to be comparatively speaking. There are apps that do balancing much faster and more efficiently.
What do Money Management apps do?
There are two main types of money management apps. The first is an expense tracker. This is mostly used by people who deduct a lot of stuff from their taxes. Business owners who travel a lot, bloggers, drivers keeping track of meals and miles driven, and all sorts of other professionals use expense trackers. This lets you know how much money you spend on all the stuff you need for your job (and life). You then have all the information you need when tax season rears its ugly head. We do have a whole list for those types of apps here, though, so we'll focus on the second type
The other style of money management app is the one you're probably thinking of. It keeps track of your bank budget, your expenses, bills, utilities, and other such things. These are useful for keeping track of where your money goes so that you lose less of it. They are especially helpful for those who manage multiple accounts at once and pay a lot of their bills online.
The Best Money Management Apps
1.) ALAT By WEMA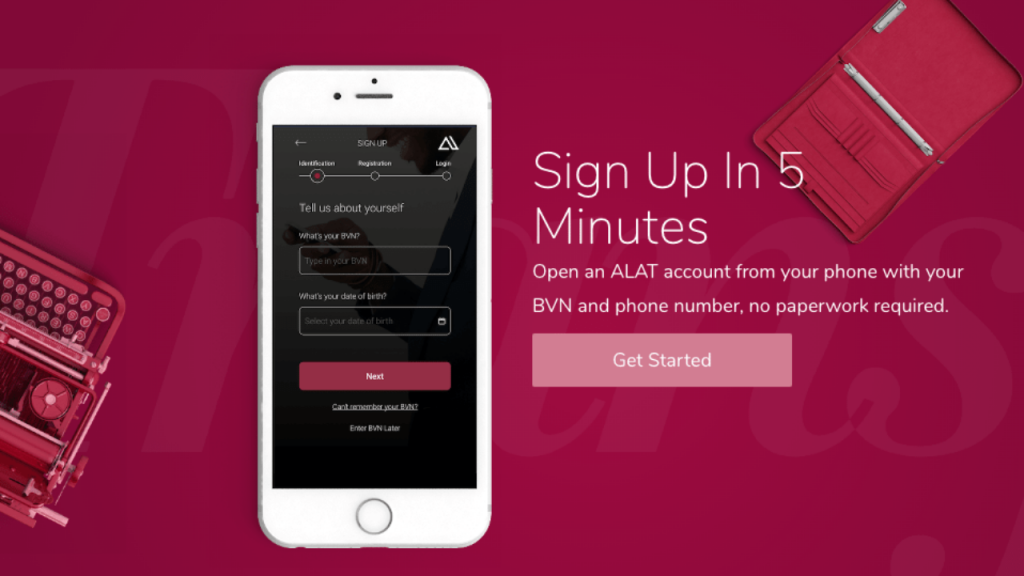 Alat by WEMA is the first truly digital bank in Nigeria with mind-blowing features. Alat app offers cross-platform support from the web, android to iOS. It's essentially all you need to manage your money both effectively and efficiently as it has great lifestyle features and also very important financial features for every human being who truly desires financial freedom. 
Some of the features include savings account opening, personal and group savings (daily, weekly or monthly), savings in dollars, spend and save, physical & virtual cards, the ability to easily disable your cards if stolen or lost, and a wide range of loans (salary based loan, payday loan, device loan, SME loan & goal based loan), investment, movies and events tickets purchase, and there's more to come such as payment for visas and flight tickets, etc.
Here's the link to download ALAT app.
2.) Andromoney
AndroMoney is one of the most popular and successful expense trackers on Google Play. The app offers cross-platform support for web and iOS as well. Some of the features include multiple accounts, support for account balances and transfers, budgeting functions, support for multiple currencies, and backing up to excel if needed. The design is surprisingly clean and the analytics are laid out in a logical and easy-to-read manner. We also love that this is a free app. There are ads, but it's hard to maintain a budget when you're spending a hundred dollars a year on a subscription option. In any case, there isn't a whole lot wrong with this app. It seems to work quite well.
3.) Financial Calculator
Financial Calculator is a vital tool when figuring out your budget for the future. The app is essentially a collection of calculators that can help you figure out various things. For instance, it has a loan calculator so you can see what your payments and interest will be like. This app has around three or four dozen calculators in total that range from home buying to fixed vs adjustable rates and even a return-on-investment calculator. It won't manage your money, but it'll help you make fewer bad decisions on upcoming purchases. It's one of the must-have budget apps.
4.) Goodbudget Budget Planner
Goodbudget is a fairly popular app for budgeting. It features cross-platform support so you can check it out on Android, the web, or iOS if you want to. Everything syncs between those platforms. Additionally, you'll get expense tracking, income tracking, and some other decent budgeting tools. It uses Material Design and it looks lovely. You can also export your data as a CSV file, QFX (for Quicken), and OFX (Microsoft Money) in case you need that. It's one of the more simple budget apps. Some of the main features are free. The rest requires a subscription.
5.) Google Sheet
Short of getting a piece of paper and writing it down, using a spreadsheet is about as old-school as it gets. Google Sheets and similar apps work very well as budget apps. Simply fill in the cells with your income, expenses, and other data. You can then see what you make and spend every month. Google Sheets is completely free so we'll recommend that one. However, pretty much any office app (with spreadsheets) or spreadsheet app will do the trick. It's old-school, but it's also much simpler. It's a good option for those who are highly security conscious. Read personal finance management with google sheet.
6.) Mint
Mint is actually a replacement for an older app called Mint Bills. Both are developed by Intuit, the same company that does TurboTax. This one has a lot of features. You can see everything in one place, manage your bills and money, and even pay your bills if you want to. It will also provide your credit score, remind you of upcoming bill payments, multi-factor authentication (for security), and a web app that you can use. Some are lamenting the death of Mint Bill. It received a lot of one-star reviews as a result. However, it seems to have rebounded.
7.) Monefy
Monefy is one of the more simple budget apps. Its claim to fame is how quick it is to use. The app tries to set itself up in a way that makes adding new data quickly and easily. It usually does a pretty decent job. Alongside that, you'll get various currency support, a built-in calculator, passcode protection, Dropbox integration, widgets, and more. The interface takes a moment to learn. However, once you get into using the app, it really is easy.
8.) Money Manager Expense & Budget
The simply named Money Manager is an effective app for budgeting money. It features a more visual experience so you can see where your money is going instead of just reading numbers. You'll also get a passcode lock, asset management, instant stats, and up-to-the-moment book-keeping. You can also backup and restore your data in case you need to switch devices. It also outputs to an Excel spreadsheet format if you need that. It uses Material Design. That makes the UI look pretty good. It's free to download with the pro version going for $3.99. You can also use this app for free if you subscribe to Google Play Pass.
9.) My Budget Book
My Budget Book is a serious app. It features all kinds of fine details and allows you to set limits by category. Thus, you can decide how much to spend on clothes, entertainment, etc. Additionally, it features 100% offline support, no ads, no in-app purchases, and a themed Material Design interface. The entire thing is highly customizable and that makes it powerful. You can also export to HTML or CSV. It doesn't have common advanced features like cross-platform support, but it doesn't really need it. The only downside is that you'll have to pay for this one up front.
10.) Wallet
Wallet is an app with a mission. It aims to help you bring your tumultuous financial situation under control as quickly as possible. Like many, it syncs your balance and transactions with your actual bank. It also features account sharing so you can share with your significant other, accountant, or whatever. It also supports multiple currencies, cloud syncing, warranty tracking, templates, and shopping lists, and it can export to a variety of file types. It's all done up with a Material Design interface. It's worth a look at least.
How to Save on ALAT?
Download the ALAT app from Google Play Store or Apple App Store and log into it 
Click on Create Account and select Savings Account
Follow the prompts. Be ready to input and upload necessary information such as BVN, photograph, Signature, Valid ID card, etc. 
Once your application is successful, your account information will be sent to you. 
For more help, click here or contact help@alat.ng