Open Bank Account Online on Your Mobile Phone
Open a bank account online in minutes from your comfort zone without BVN, withdraw from any ATM, and get real-time notifications after every transaction.
ALAT being the first fully digital bank enables any individuals to open bank account online in just 5 minutes from their mobile device using ALAT mobile banking app. 
Easily create a personal account or a business account by simply following the prompt on our mobile banking app to provide some information without leaving the comfort of your home, office, or anywhere in the world to get your account activated.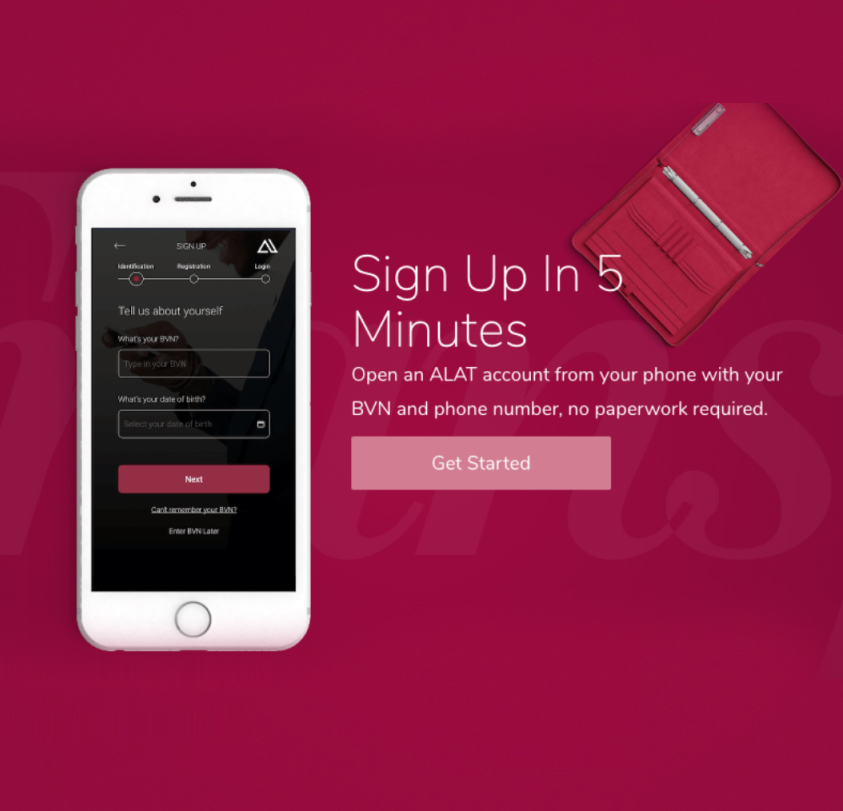 Leading the digital transformation in the banking sector as the First truly Digital Bank
Having won several awards as the best digital bank, overall best mobile app and so on, ALAT continues to set apart itself in the financial technology service industry across Africa. We set the pace by making banking more enjoyable and easy while other follows
Easily open a Current or Savings Account that comes with ATM in 5 minutes using just your BVN and phone number.
There is an account tailored for every business with ALAT for business that you operate with internet banking