The First Truly Digital Banking in Nigeria | Internet Banking
Our digital banking has a range of retail e-products that allows you to securely and conveniently access your bank account information and do banking transactions via our website and our ALAT App on your mobile phone.
All Digital Banking products and services on one platform.
With our digital banking services, we offer you the choice to access your account anytime, anywhere from your laptop or smartphone:
Pay bills
Send and receive money
Manage your cards
Create savings goals
Apply for loans
Are you ready to get started?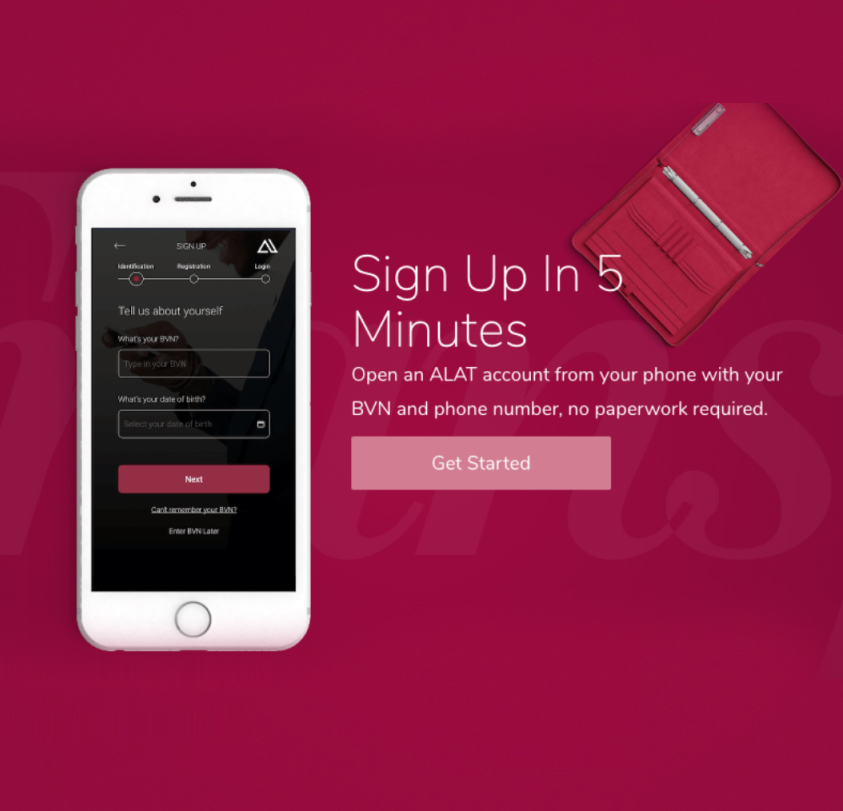 Enjoy the convenience of our internet banking – Banking on your own terms, wherever and whenever.
Get real-time balances on your account(s), view and download your account activity.
Personal Internet Banking
We have made it easier for you to request transfer funds between your accounts, pay utility bills, and lots more.
What are you waiting for?
Download our mobile app with the links below and open a personal account today.
Corporate Internet Banking
You can carry out secure internet banking transactions and e-payments of all kinds, monitor trade transactions, and administer payroll for your business. You can easily make payments to customers with ALAT business accounts anywhere in the world, confirm cheques, stop cheques, issue drafts, and pay import duty amongst other functions. Get started now