ALAT users to enjoy Nigeria's best digital bank.
Fund your account, save, and pay bills from anywhere in the world on ALAT.
Pick one of three bank card designs and we'll deliver yours to you in 5 business days, anywhere in Nigeria, at no cost.
Low on cash? Get low-interest short-term loans whenever you're in one click. Terms and conditions apply.
Take the pressure off saving with our automated savings plan.
Amazing ways to enjoy Nigeria's first truly digital bank
With ALAT, you'll have access to a world of financial services right at your fingertips. From anywhere, at any time, you can check your account balance, transfer funds, pay bills, and more. Our user-friendly app makes managing your money quick and easy.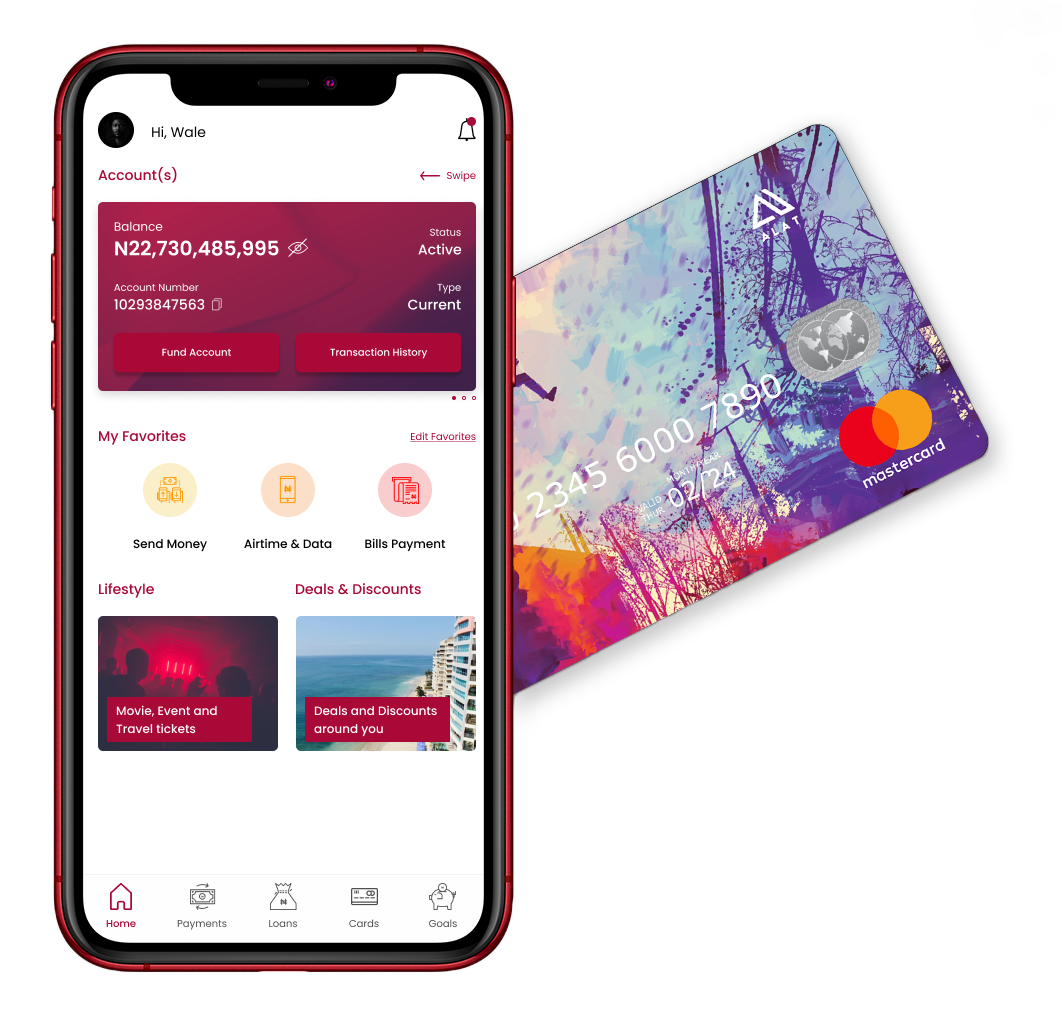 Why You Should Download ALAT
No more waiting in line or dealing with banking hours. With ALAT, you can access your account from anywhere, at any time, using your smartphone, tablet, or computer.
Send money to friends and family with ease. With ALAT, you can transfer money to any bank in Nigeria in seconds, all for a fraction of the cost of traditional banks.
Your finances are safe and secure with ALAT. Our state-of-the-art security systems protect your data and transactions, so you can bank with peace of mind.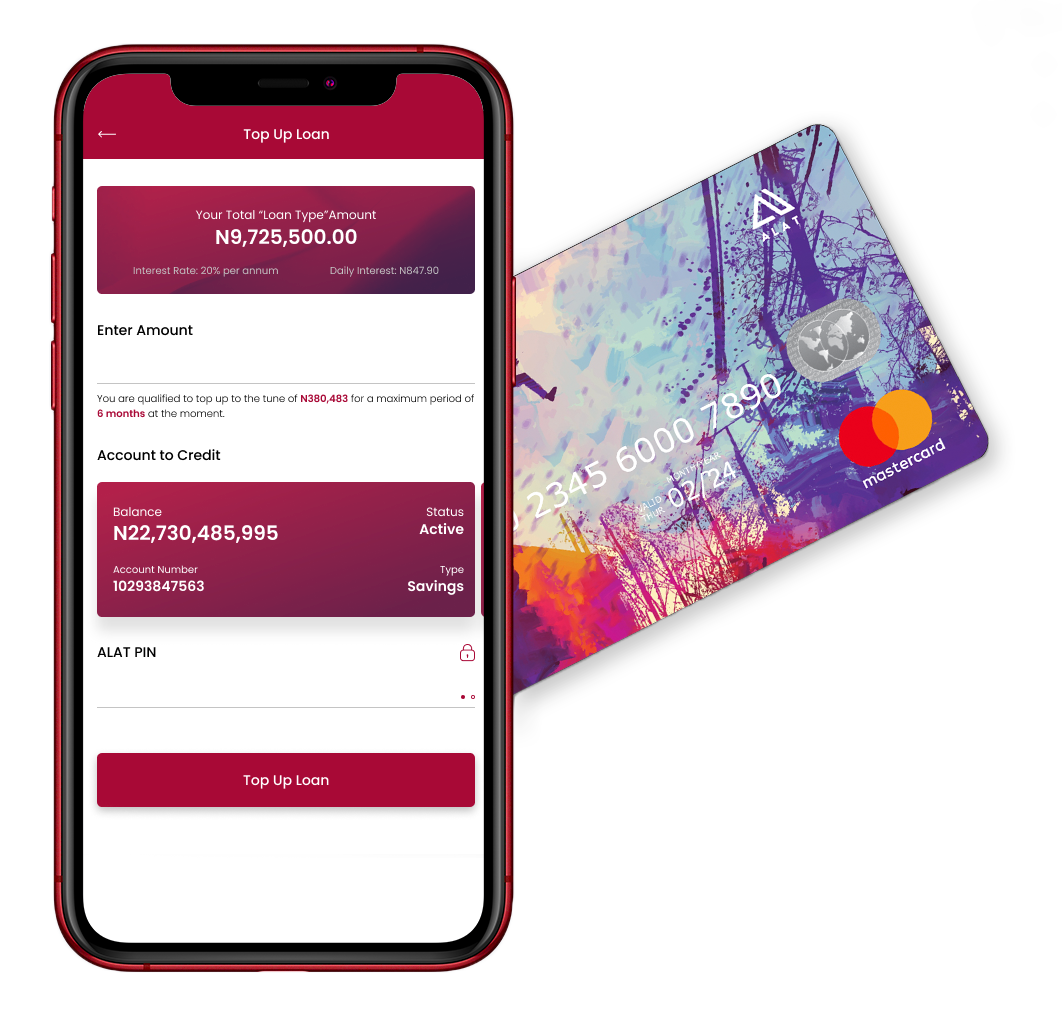 24/7 customer support .
Chat with us at any time!
100% digital sign up 
Get an account in minutes